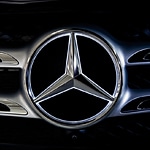 A certified pre-owned Mercedes-Benz is the gold standard of the industry. The dealer will make sure that the vehicle meets quality, comfort and tech standards. You can get a luxury vehicle without paying a fortune for it. You will also have a vehicle that you will be able to keep for a long time.
Your certified pre-owned Mercedes-Benz is covered by a warranty. The purchase comes with 50,000 miles/four year coverage. You can extend the warranty by 12 months and get unlimited coverage. Additionally, you have the option of getting a CPO extended limited warranty that will last for one or two years.
Your brakes, steering, powertrain and engine are some of the things that will be covered by your warranty. Furthermore, your purchase comes with trip interruption insurance and roadside assistance. You will also have nationwide dealer support.