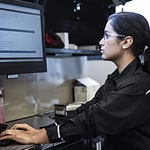 A recall issued from a manufacturer or the National Highway Traffic Safety Administration means that your tires, car seats, vehicle or motor vehicle equipment doesn't meet safety standards. Typically, your manufacturer issues interim safety guidance and outlines the steps you have to take. Naturally, you can also call us here at Mercedes-Benz of Arlington for additional support and advice.
How to Check for Recalls
If your vehicle registration remains current, the manufacturer will send you a recall alert automatically. You can also locate recall specifics by inputting your vehicle's VIN at the NHTSA website, the Safercar app or the website of the same name.
What to do About Recalls
Observe all interim safety guidance for optimal results. Depending on the recall, the manufacturer may repurchase the unsafe vehicle or component. Occasionally, a recall just means you have to bring your vehicle to our Mercedes-Benz of Arlington for repairs or upgrades outlined in a safety enhancement campaign.