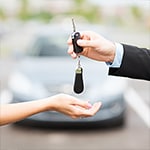 Owning a good car is everyone's priority. It becomes better when you get the best and save you money. Buying a used car is the best method to save your money, and with the varieties of vehicles in the market, you can get the car of your choice.
Buying a second-hand car is essential, and there are some factors that a buyer should consider before purchasing the car.
Below are some tips to consider when buying a used car:
History of a car crash: This helps you determine the car's condition and be aware of the parts to check if they are in good shape.
Logbook- You can never buy a car without the logbook, for it proves the ownership is legit.
In-date NCT- This is a certificate given to cars that are qualified to be on the road. This should be a concern if the NCT is about to expire because you are not sure if it will qualify after you purchase it.