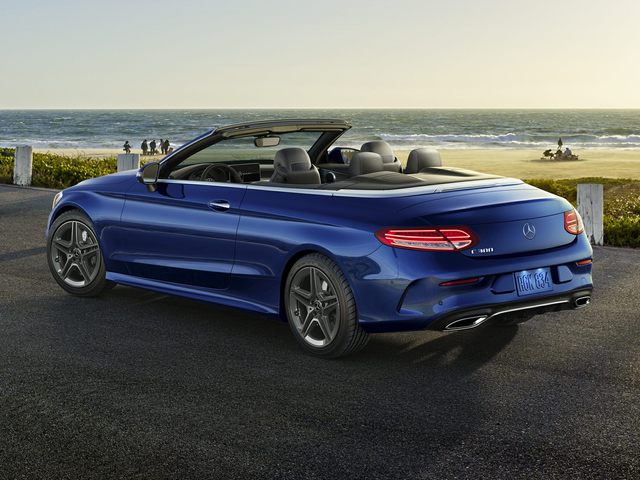 How to Get Understated Luxury with a New Mercedes-Benz C-Class
Understated luxury is one of those highly sought-after features that can be quite elusive at times. Either a car is far too flashy or it's just simply not bold enough. The Mercedes-Benz C-Class hits upon that perfect combination of high-end luxury and sophisticated elegance.
We understand here at Mercedes-Benz of Arlington near Washington DC just how important understated luxury really can be. For this reason, we recommend to our customers looking for understated luxury to get the C300 featuring all the bells and whistles. With the classic elegance of Mercedes-Benz and high-end features like LED logo projectors, you can cruise around in style without anyone knowing just how nice your ride really is on the inside.
Of course, some Bethesda customers are still interested in experiencing exceptional luxury when on the road. If you too are looking for something that offers some extra pizzazz, then you might want to check out the even nicer C43 AMG. With 385 horsepower under the hood and 9-speed automatic transmission, you can experience one of the finest driving experiences on the road today.
Of course, a beefy engine that takes you from 0-60 in 4.5 seconds will help you get to your destination in style, but some customers in Arlington, VA want even more out of their driving experience. Therefore, we also highly recommend the C63 AMG to satisfy their cravings for luxury.
The C63 looks very similar to its more affordable C300 counterparts, but it features a very stylish interior, and it offers even more advanced performance. In this way, you can look like you are driving just any ordinary Mercedes-Benz while sporting an impressive 503 HP under the hood. With a 1-year trial of Mercedes me Concierge included; you'll be able to go from 0-60 in less than four seconds while knowing the excellent Mercedes-Benz support staff is right behind you all the way.
Drivers from Alexandria, VA absolutely love the sophisticated features of this high-end performance vehicle. With in-car Wi-Fi and Mercedes connective services; you can get accurate information about live traffic conditions without ever feeling disconnected from the world around you.
Contact the Vienna, VA area Mercedes-Benz of Arlington today to learn about financing and to schedule a test drive to experience what understated luxury truly means.
Hours
Monday

9:00 am - 7:00 pm

Tuesday

9:00 am - 7:00 pm

Wednesday

9:00 am - 7:00 pm

Thursday

9:00 am - 7:00 pm

Friday

9:00 am - 7:00 pm

Saturday

9:00 am - 6:00 pm

Sunday

Closed